The module allows you to completely disable blocks and sections on specific devices, removing them from the CS-Cart DOM structure instead of just hiding them.
Reducing the DOM structure on a website helps to improve page loading speed and increase its rating, especially on mobile devices. This is because having more than 1500 DOM elements can significantly slow down page rendering on mobile devices and negatively impact user experience. Therefore, it is important to remove unnecessary elements from the DOM structure to speed up page loading and increase its performance.
Module features
The ability to hide blocks and sections by choice:
For phones;
For PC;
For tablets.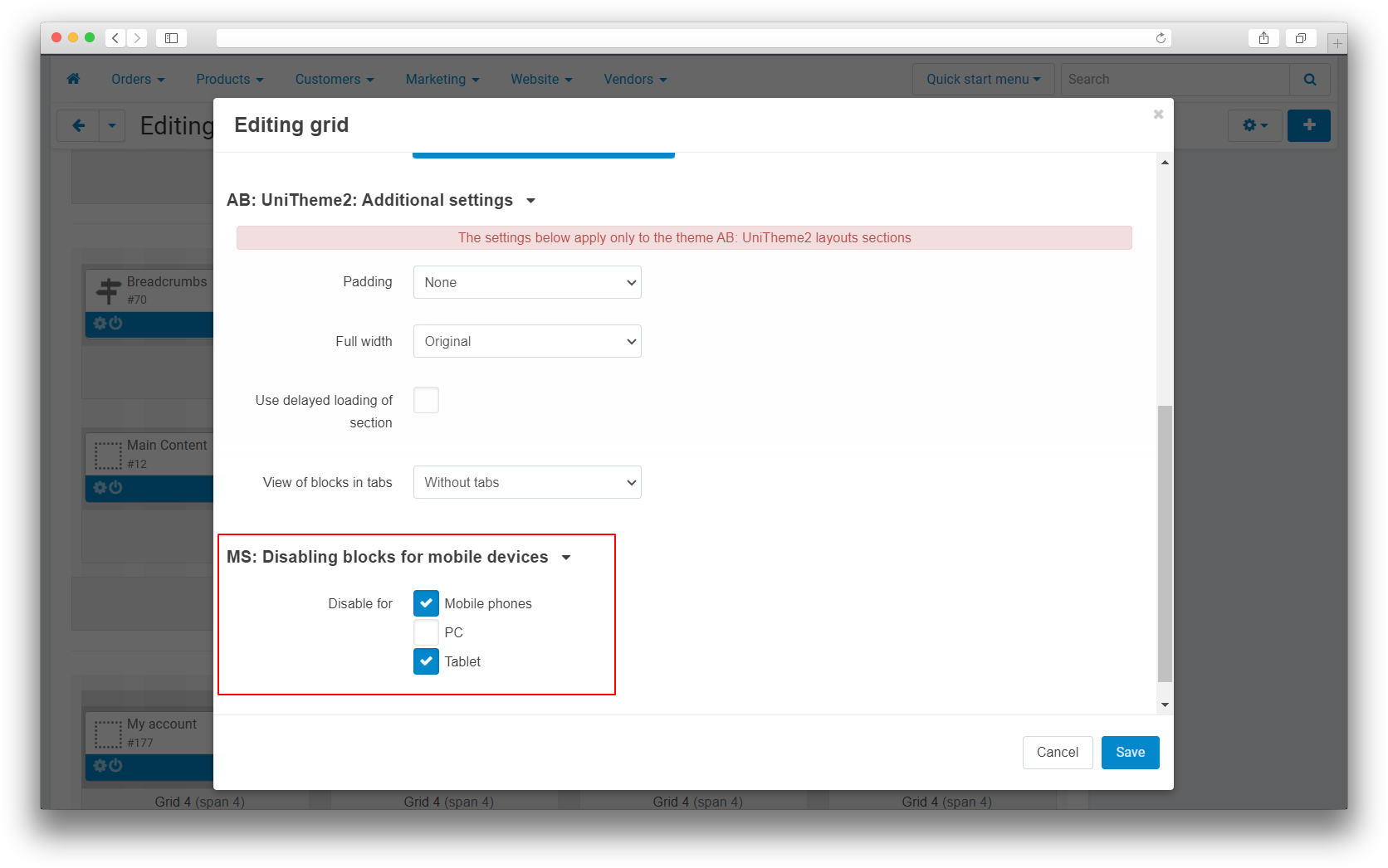 Payment type
One-time payment
Compatible versions
4.16.2

4.16.1

4.15.2

4.15.1.SP4

4.15.1.SP3

4.15.1.SP2

4.15.1.SP1

4.15.1

4.14.3.SP1

4.14.3

4.14.2.SP1

4.14.2

4.14.1.SP1

4.14.1

4.13.3

4.13.2.SP2

4.13.2.SP1

4.13.2

4.13.1

4.12.2

4.12.1
make shop
Internet Shopping is our everything! We do not make and sell sites. We solve your problems! Online Shop starts with storefront and shopping cart. But this is only a small part of the features you need. Adaptive design, calculation of the cost of delivery, online payment, SMS, and email notifications. Integration with 1C and other exotic systems is our concern. We support our clients from the layout to the online store orders. We offer a full range of services relating to online stores.