The add-on simplifies and accelerates the login process for users on your online store using their phone number. This, in turn, increases conversion rates by attracting new users who don't want to spend time on registration using email or social media.
Available authentication methods: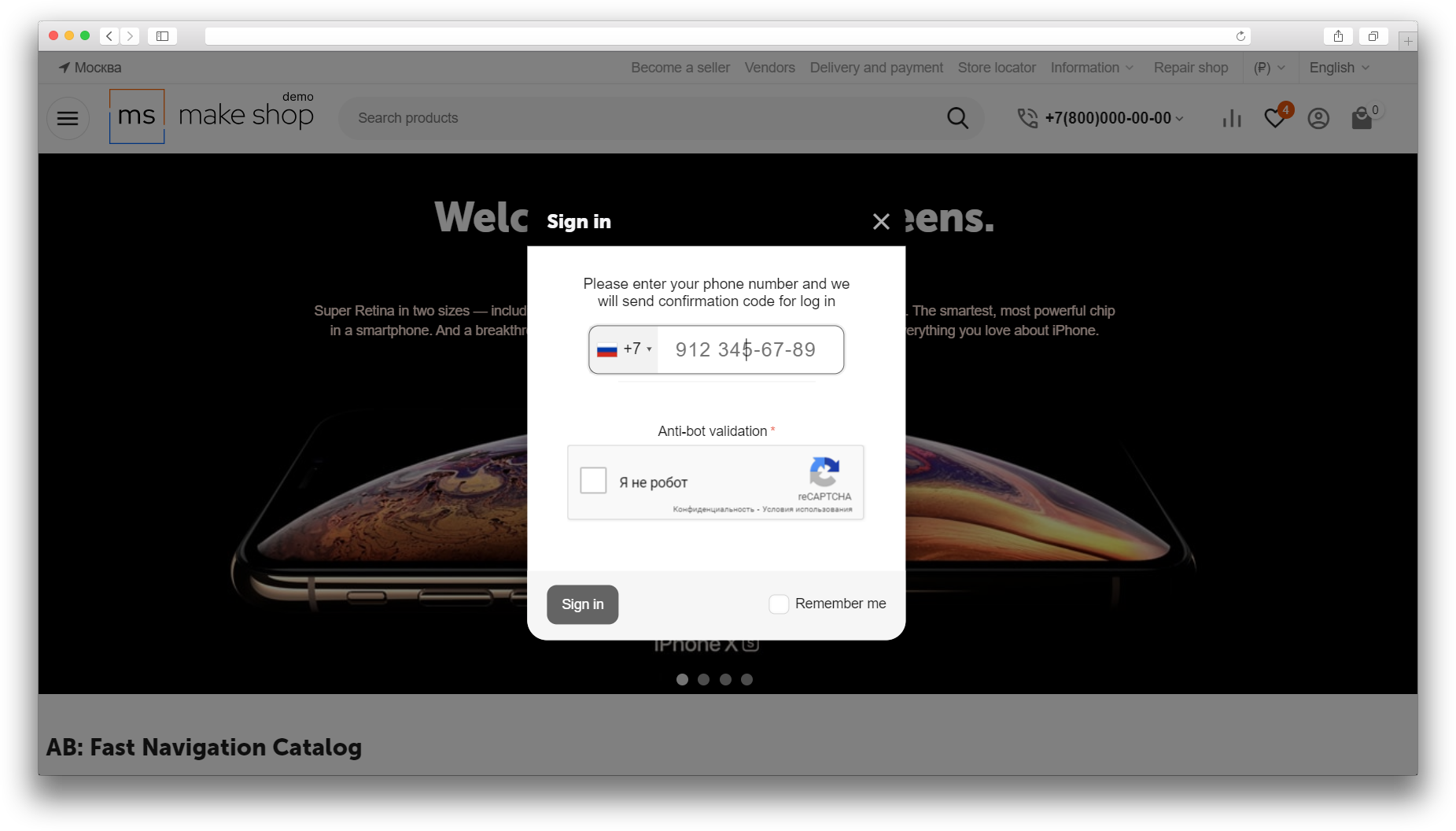 Two-factor authentication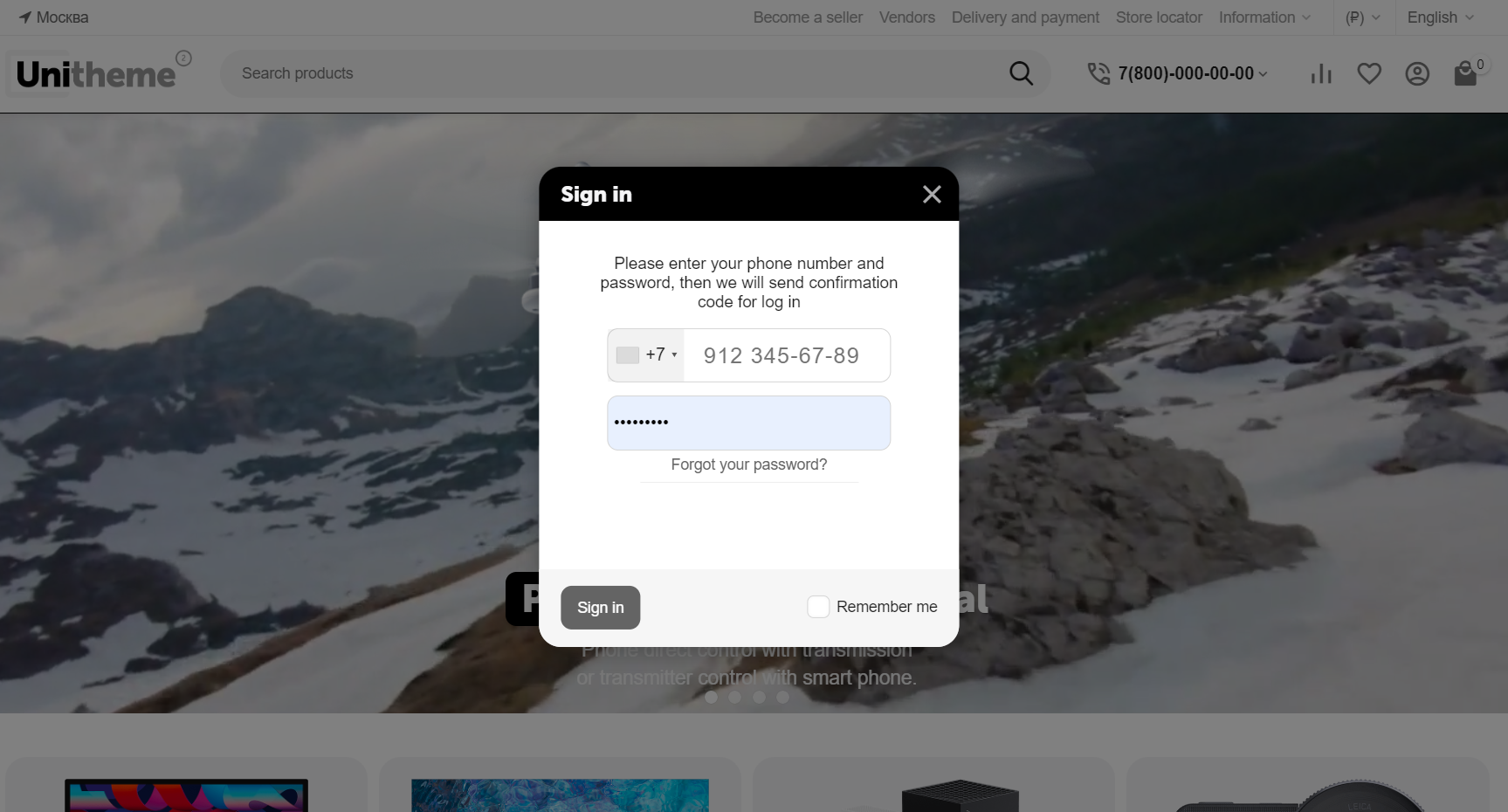 Password specified during registration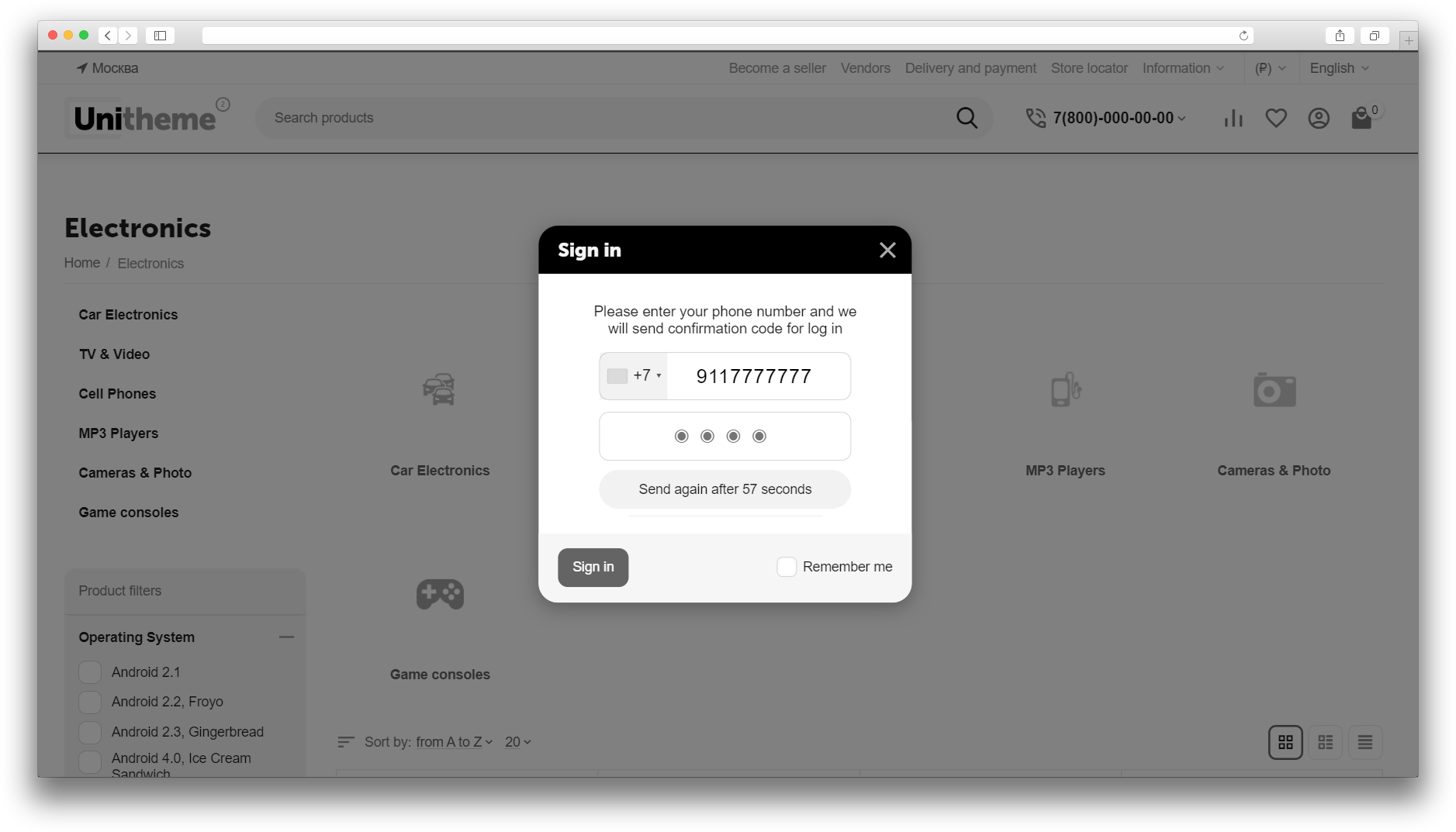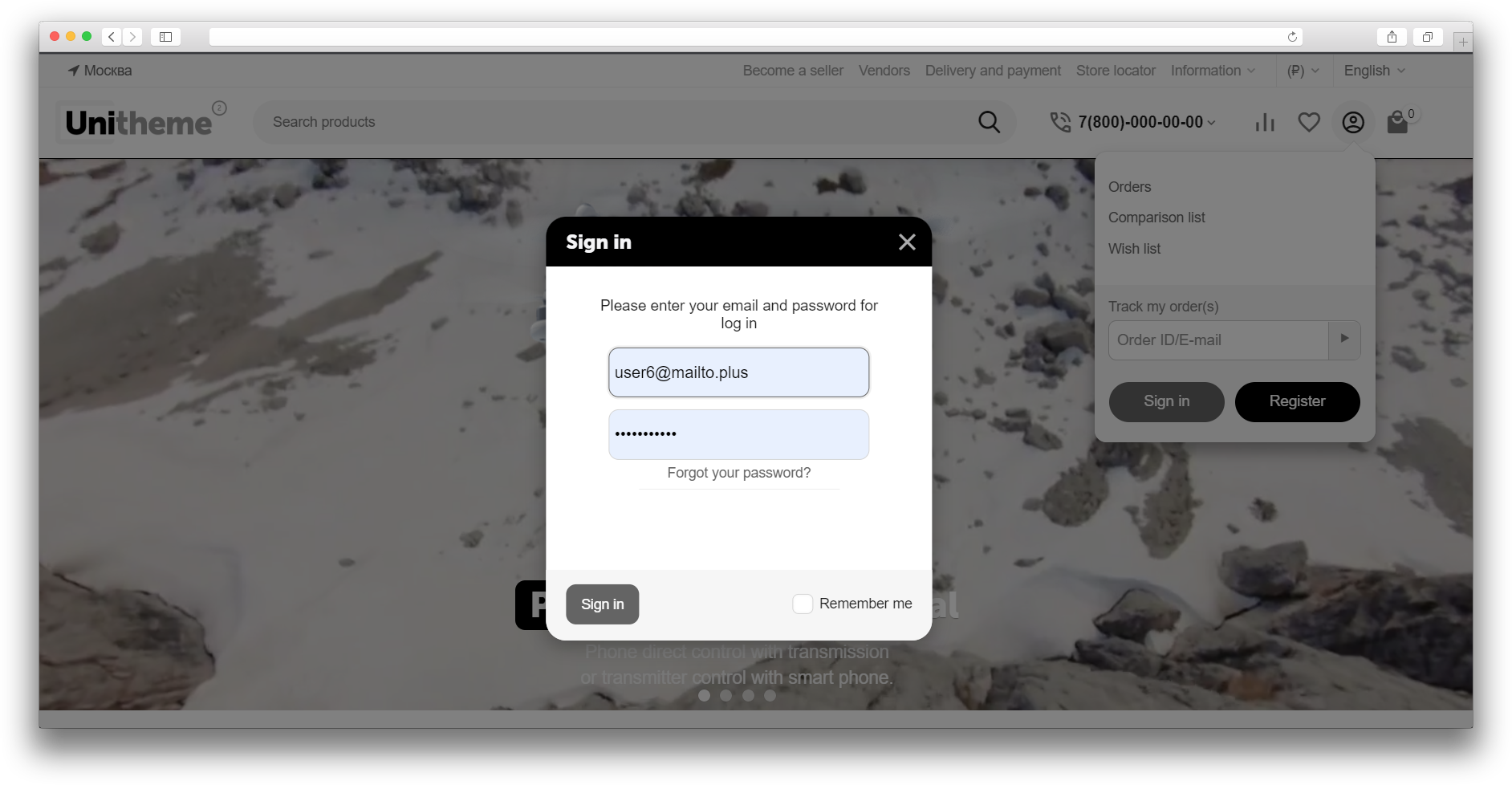 Integration with SMS services:
TurboSMS
TargetSMS
OsonSMS
SMS Xabar
Imobis
SMS Center Kazakhstan
MTS
Add-on features:
Enable/disable email field for registration;
Phone verification during payment;
Set the number of digits in the confirmation code;
Set the minimum interval between SMS for the user;
Set the number of attempts to enter the verification code after which a new one must be generated;
Password recovery via SMS;
Protection against bots.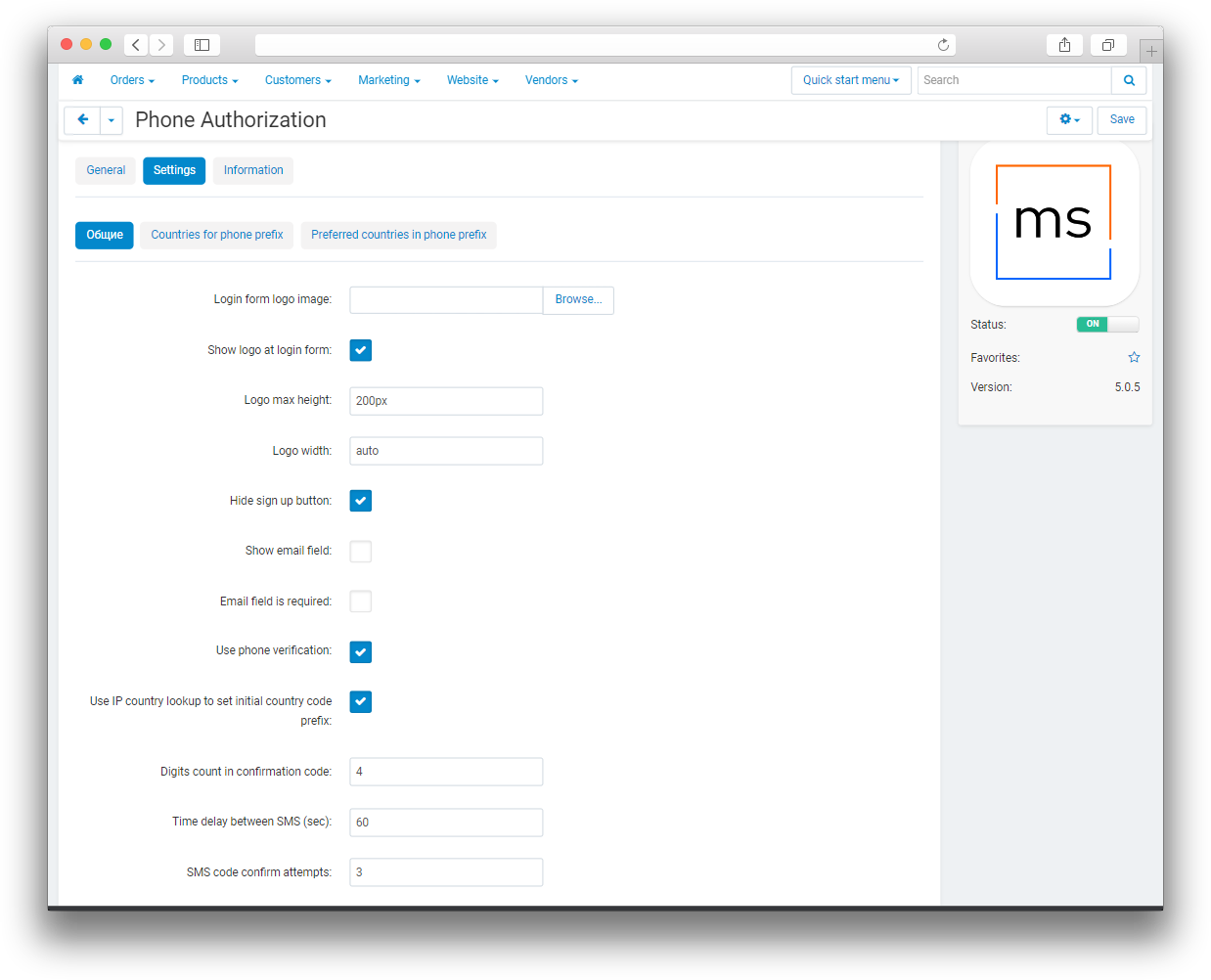 Advantages of the add-on
Speed and convenience for users who don't have to remember additional passwords and logins;
More secure authentication, as attackers won't be able to access the account without access to the phone;
Reduced probability of spam bot registration;
Increased conversion, as it is a convenient way to attract new users who don't want to spend time registering using email or social networks.
Payment type
One-time payment
Compatible versions
4.16.2

4.16.1

4.15.2

4.15.1.SP4

4.15.1.SP3

4.15.1.SP2

4.15.1.SP1

4.15.1

4.14.3.SP1

4.14.3

4.14.2.SP1

4.14.2

4.14.1.SP1

4.14.1

4.13.3

4.13.2.SP2

4.13.2.SP1

4.13.2

4.13.1

4.12.2

4.12.1
make shop
With make shop, your online presence is not just a website, it's a comprehensive, scalable platform that helps your business thrive in the digital era. We are not just developers. We are your e-commerce partners, turning your visions into reality.
Today, make shop is a dynamic company specialising in advanced e-commerce solutions. We do not limit ourselves to creating online stores alone. We believe in expanding possibilities.