Full Width Grid – allows to create full width grids (bg, menu, banners, etc).
Transforms standard CS-Cart themes and takes them to the next level.
Features:
Make section full width

Useful for those who want to make banners with full width of the screen or any other content

Add top and bottom padding

Useful if you set the background or the content of the blocks is too close to each other

Add custom class to section

Useful if you want to set the background to the full width of the screen, without stretching the content or add styles for the section Allows the background to set a parallax effect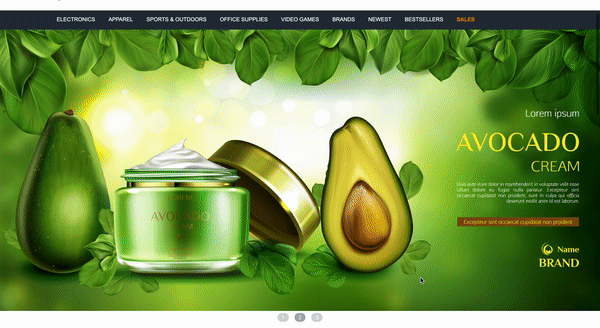 Product
Store Builder

Multi-Vendor

Store Builder Ultimate

Multi-Vendor Ultimate

Multi-Vendor Plus
Compatible versions
4.17.1

4.16.2

4.16.1

4.15.2

4.15.1.SP4

4.15.1.SP3

4.15.1.SP2

4.15.1.SP1

4.15.1

4.14.3

4.14.2.SP1

4.14.2

4.14.1.SP1

4.14.1

4.13.3

4.13.2.SP2

4.13.2.SP1

4.13.2

4.13.1

4.12.2

4.12.1

4.11.5

4.11.4

4.11.3

4.11.2

4.11.1

4.10.4.SP1

4.10.4

4.10.3

4.10.2

4.10.1

4.9.3

4.9.2

4.9.1
Адриан Беспалько
Verified purchase
ThemeHills
Established in 2015 ThemeHills team is an experienced provider of CS-Cart E-commerce solutions.We are developing professional well-tested add-ons and themes. You can influence the development of our add-ons and themes through sponsorship. The incidence of our services knows no bounds because our team is spread all over the world, we work with all countries and continents and speak English fluently.