View discussion on CS-Cart forum
Mega Menu – extends the standard menu, adding a cool and handy features.

Examples of work:

Features:
- Vertical tree categories with control of the cursor (like in Amazon)

- Block for category tree like on aliexpress.com

- Integrated search bar (tested with searchanise)

- Banners in the category tree

- Excellent menu for phones

- SVG icons support

- Compact switch currencies and languages for phones

- New style "table (Walmart)"
- Ability to install demo data for menu
- Integrated Shopping Cart
- Integrated My Profile
- Integrated Wishlist add-o





- It is easy to change color

- Focus on menu hover

- You can add a WYSIWYG content

- Possible to change the number of elements

- Switching images for 3 level categories
- Sticky menu on scroll
- Integrated Comparison List
- Integrated Store Logo
- Delay when opening drop-down lists
- Special view to display categories
- Upgrade center support

Version for mobile phones: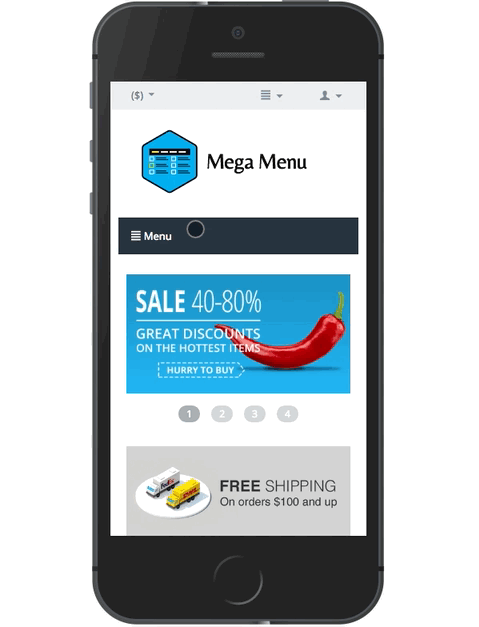 The category tree:
If the cursor moves into the green triangle the currently displayed submenu will stay open for just a bit longer.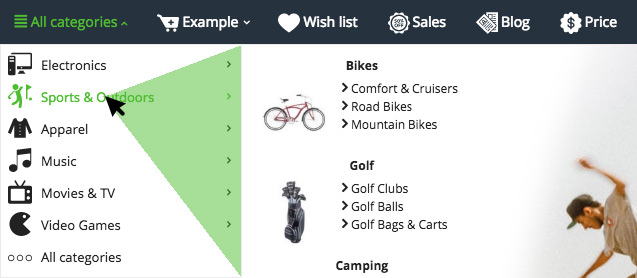 Ability to install demo data for menu: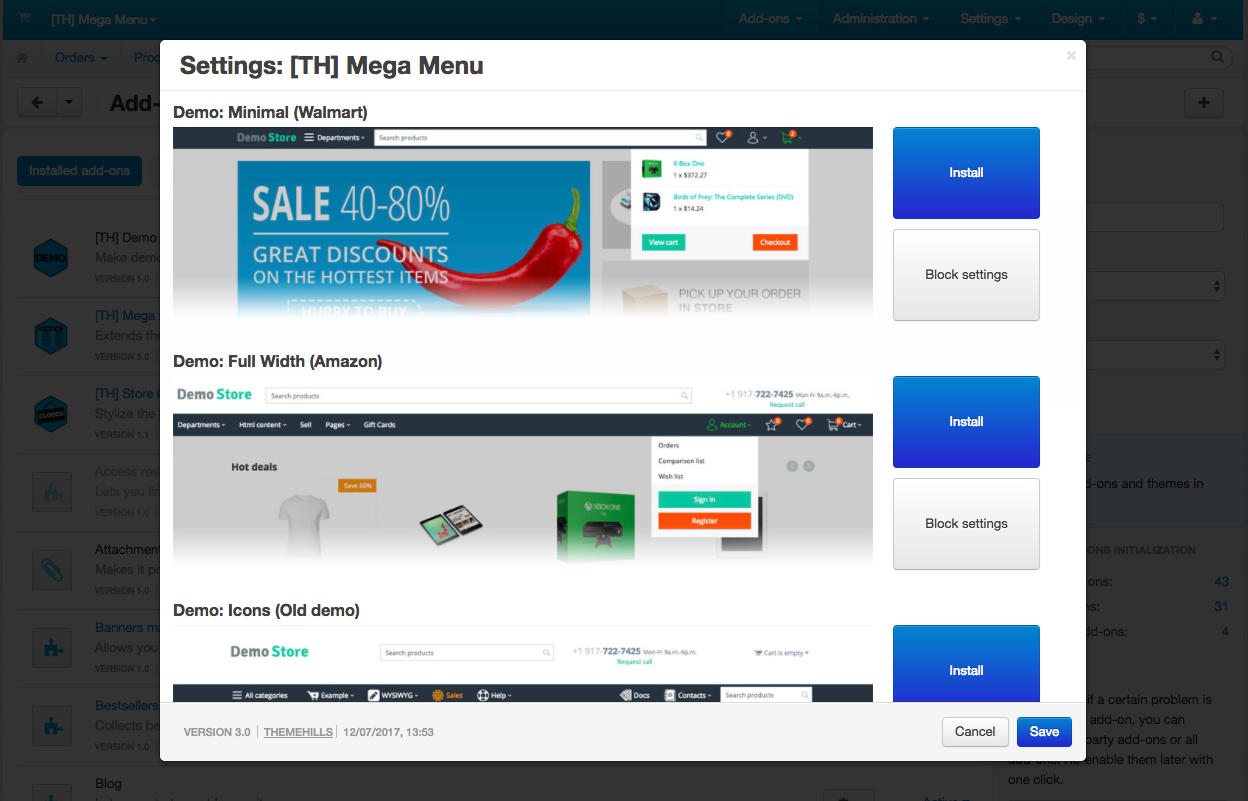 Product
Store Builder

Multi-Vendor

Store Builder Ultimate

Multi-Vendor Ultimate

Multi-Vendor Plus
Compatible versions
4.17.2

4.17.1

4.16.2

4.16.1

4.15.2

4.15.1.SP4

4.15.1.SP3

4.15.1.SP2

4.15.1.SP1

4.15.1

4.14.3

4.14.2.SP1

4.14.2

4.14.1.SP1

4.14.1

4.13.3

4.13.2.SP2

4.13.2.SP1

4.13.2

4.13.1

4.12.2

4.12.1
ThemeHills
Established in 2015 ThemeHills team is an experienced provider of CS-Cart E-commerce solutions.We are developing professional well-tested add-ons and themes. You can influence the development of our add-ons and themes through sponsorship. The incidence of our services knows no bounds because our team is spread all over the world, we work with all countries and continents and speak English fluently.
Transition menu on home page