The add-on adds the ability to sort the list of goods by feature and article. And the feature is randomly selected in the add-on settings.
You can also take into account the availability of the goods by displaying the goods that are in the store first, and they will be sorted by the selected characteristic or article.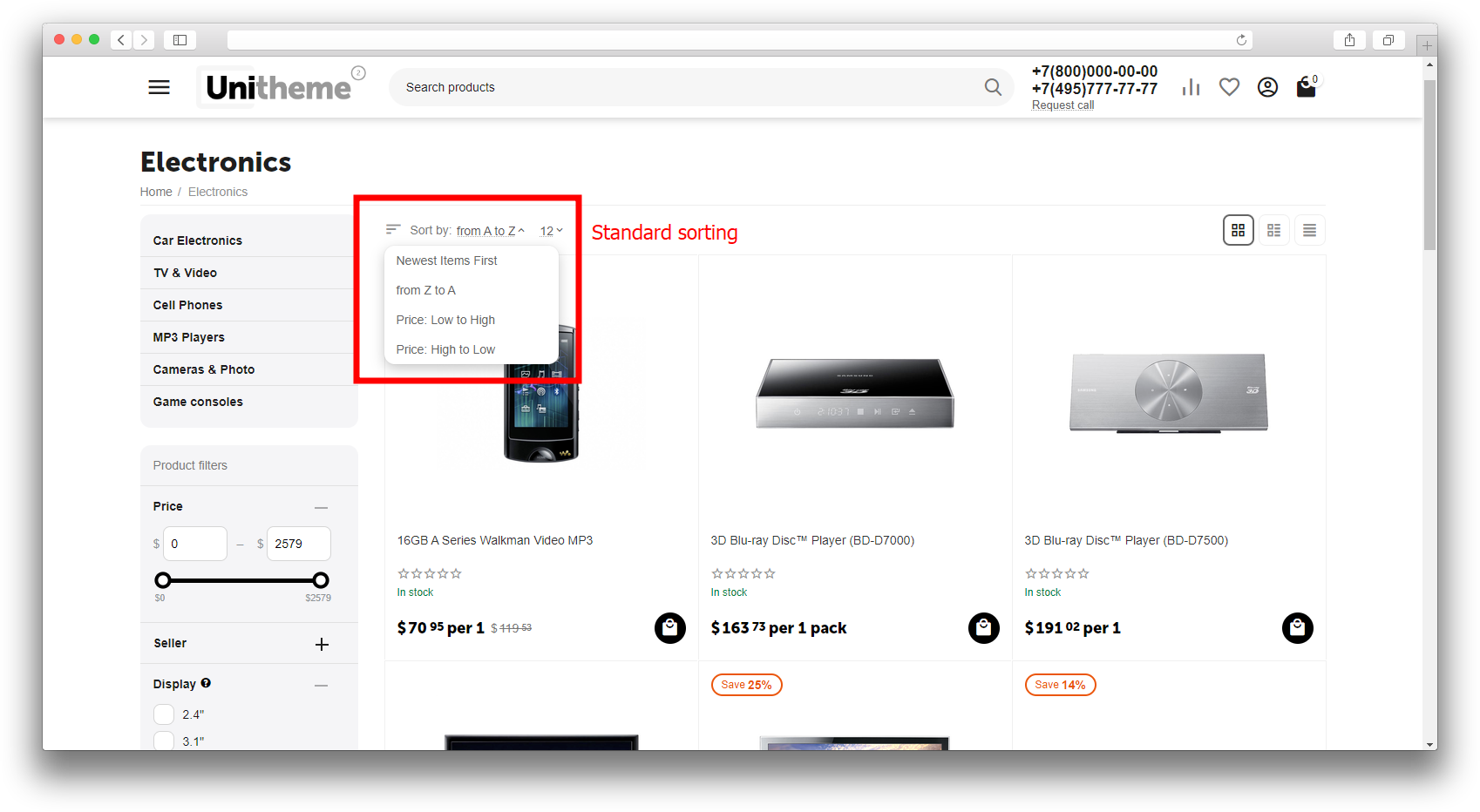 Features of the add-on
It sorts goods by the selected feature
During sorting it considers the availability of goods
Payment type
One-time payment
Product
Store Builder

Multi-Vendor

Store Builder Ultimate

Multi-Vendor Ultimate

Multi-Vendor Plus
Compatible versions
4.16.2

4.16.1

4.15.2

4.15.1.SP4

4.15.1.SP3

4.15.1.SP2

4.15.1.SP1

4.15.1

4.14.3.SP1

4.14.3

4.14.2.SP1

4.14.2

4.14.1.SP1

4.14.1

4.13.3

4.13.2.SP2

4.13.2.SP1

4.13.2

4.13.1

4.12.2

4.12.1
make shop
Internet Shopping is our everything! We do not make and sell sites. We solve your problems! Online Shop starts with storefront and shopping cart. But this is only a small part of the features you need. Adaptive design, calculation of the cost of delivery, online payment, SMS, and email notifications. Integration with 1C and other exotic systems is our concern. We support our clients from the layout to the online store orders. We offer a full range of services relating to online stores.