Please sign in so that we can notify you about a reply
VIDEO REVIEW ON YOUTUBE CLICK HERE
This add-on is a supplement to the "Advanced product price calculation (calculator)", without which it can not perform its functions. This supplement allows you to create calculation options, dependent on user input.
For example, customer wants to buy a frame. He enters a picture size and add-on calculates and shows length and width of the frame, or, for example, its diagonal.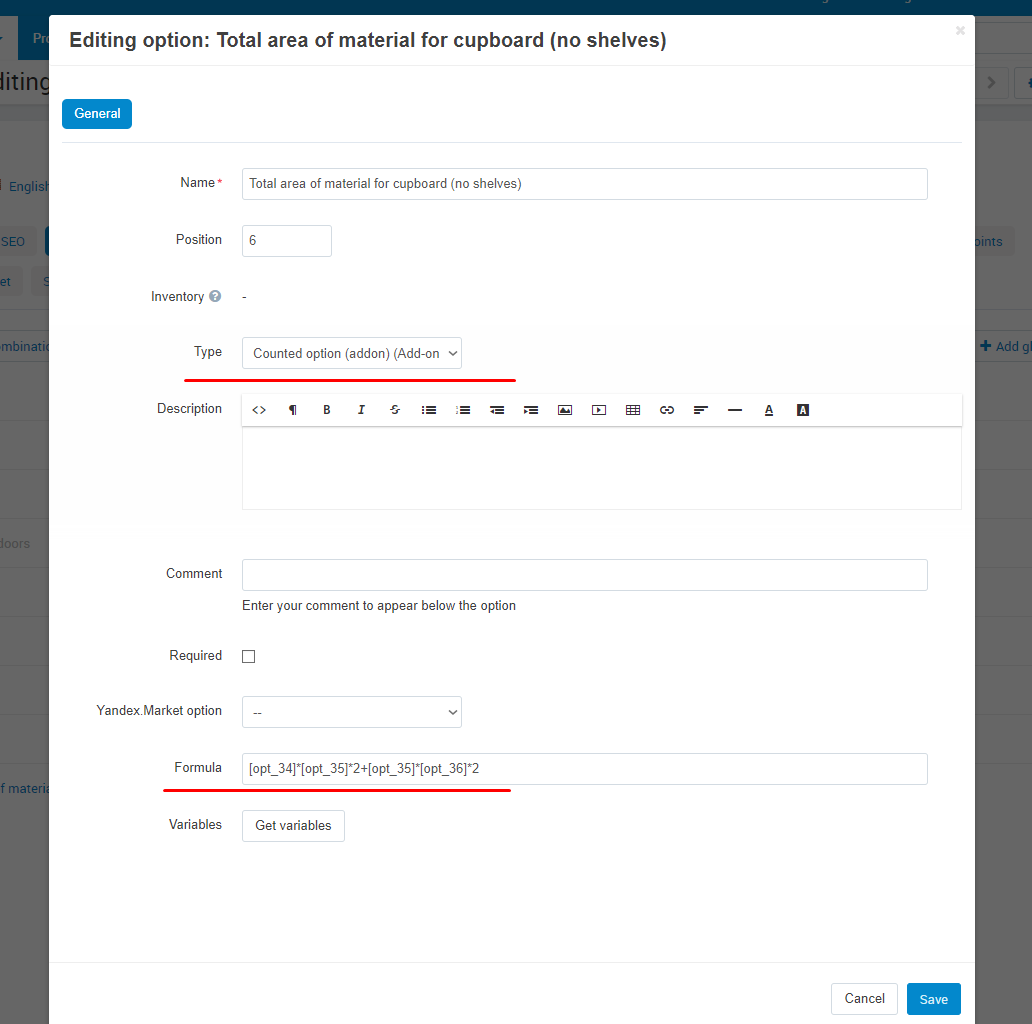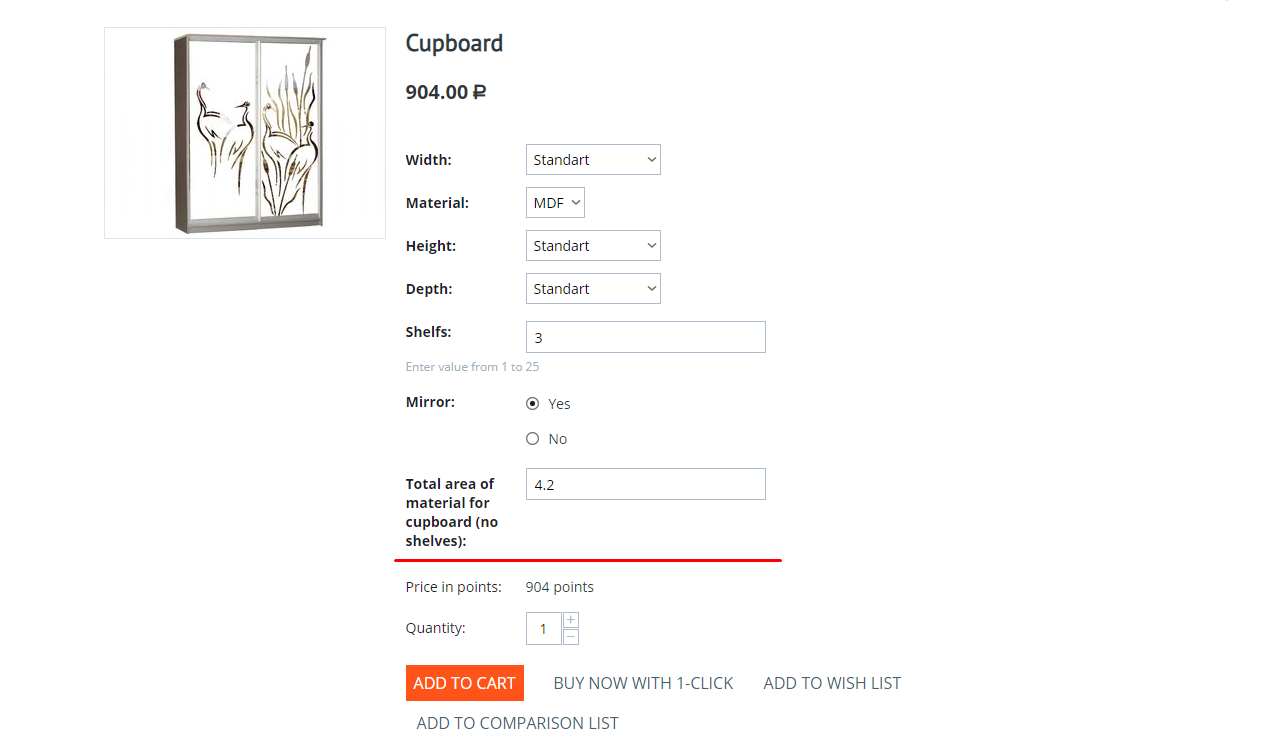 Our advantages:
add-on is compatible with the basic themes;
supported platforms CS-Cart and Multivendor version 4.xx or higher;
full guarantee of the add-on after making the payment;
6 months of free upgrades after the purchase;
free advice and support for installation;
easy installation by admin panel without changing the core files.
Product
CS-Cart

Multi-Vendor

CS-Cart Ultimate

Multi-Vendor Ultimate

Multi-Vendor PLUS
Compatible versions
4.15.1

4.14.3

4.14.2.SP1

4.14.2

4.14.1.SP1

4.14.1

4.13.3

4.13.2.SP2

4.13.2.SP1

4.13.2

4.13.1

4.12.2

4.12.1

4.11.5

4.11.4

4.11.3

4.11.2

4.11.1

4.10.4.SP1

4.10.4

4.10.3

4.10.2

4.10.1

4.9.3

4.9.2

4.9.1

4.8.2

4.7.4

4.6.3

4.5.2

4.4.3

4.3.10

4.2.4

4.1.5
CS-Commerce Software Solutions
CS-Commerce Software Solutions is the official partner of CS-Cart. The company was founded in 2013 for developing only for online stores with CMS CS-Cart. Our specialists have grown along with the platform and have gained a lot of experience working exclusively with Cs-Cart.
Our team has participated in the development of over 200 projects and created over 70 addons.
Our promotions