The "Customer Reliability" add-on displays customer statistics within your store and a global trust rating for the customer.
Thanks to the integration of the add-on with the checkclient.ru service, customer reliability is checked based on an analysis of their order history on various internet platforms. This tool allows you to reduce the risks of financial losses associated with transportation expenses for delivering goods and their return, by making more informed decisions when choosing a payment format for each customer.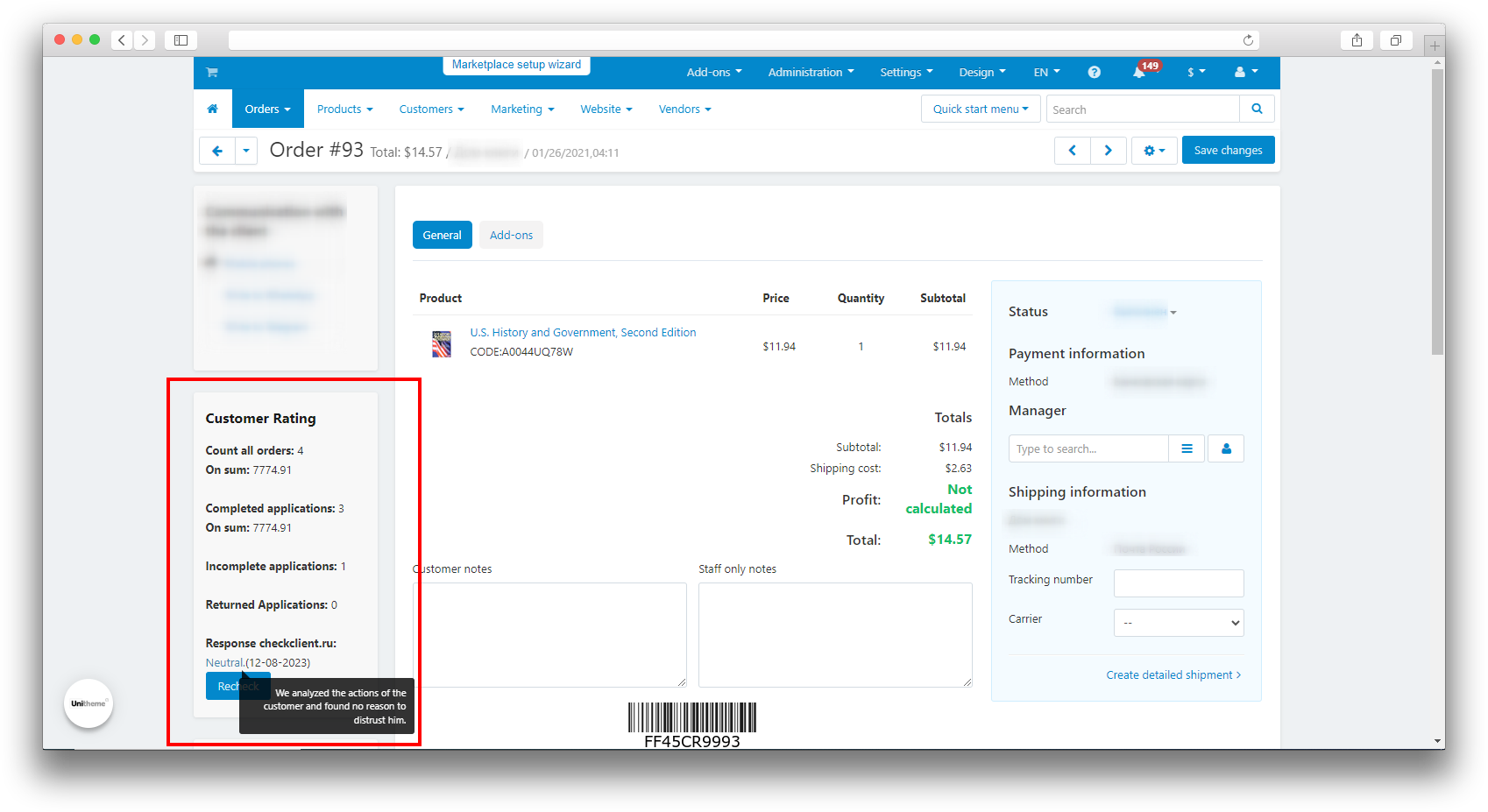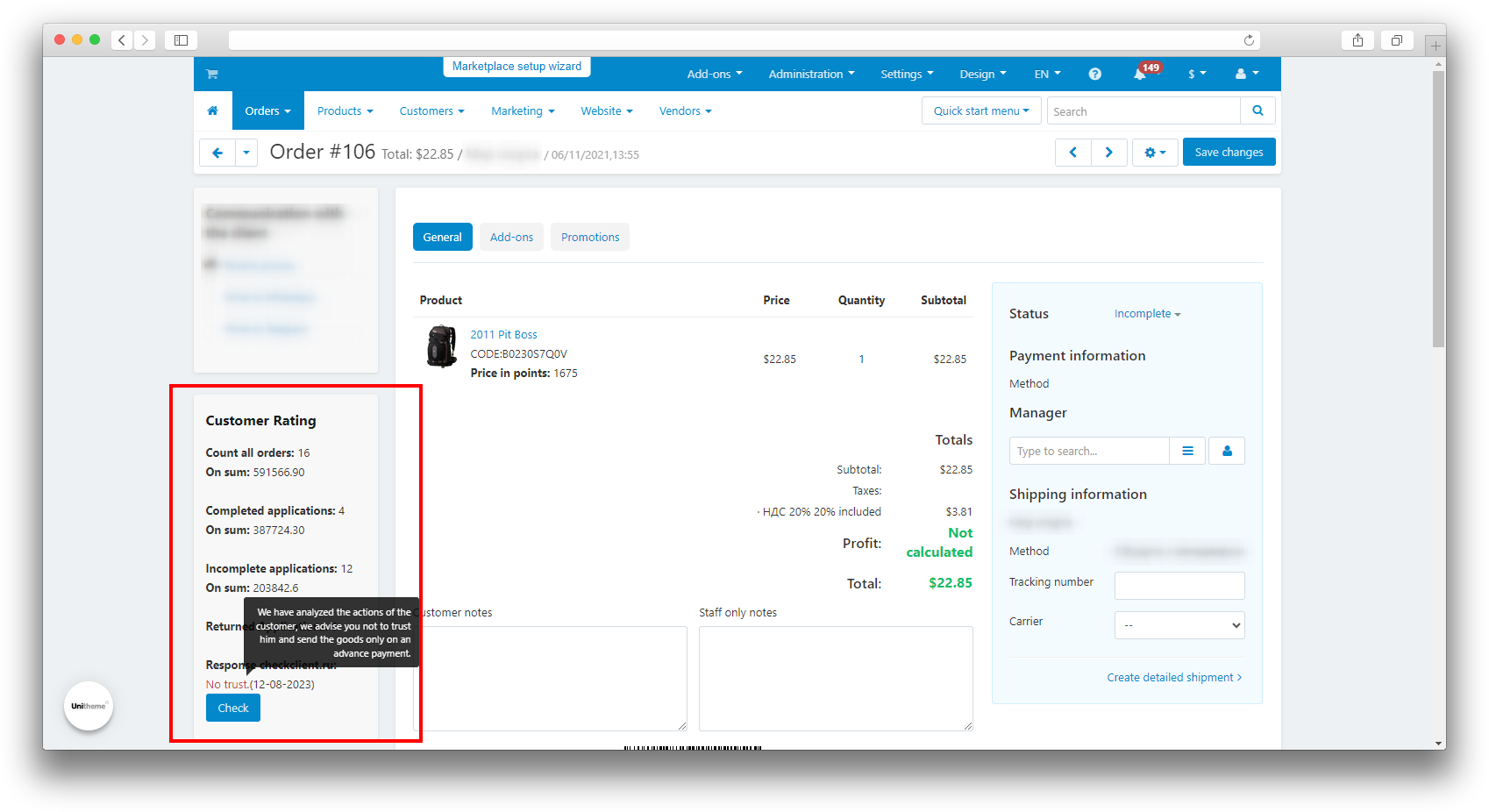 Features:
Display of the customer's number of orders
Total amount of purchases
Canceled and unfinished orders
Checking the buyer's rating with one click inside the order
Work with the checkclient.ru service.
Payment type
One-time payment
Product
Store Builder

Multi-Vendor
Compatible versions
4.16.2

4.16.1

4.15.2

4.15.1.SP4

4.15.1.SP3

4.15.1.SP2

4.15.1.SP1

4.15.1

4.14.3.SP1

4.14.3

4.14.2.SP1

4.14.2

4.14.1.SP1

4.14.1

4.13.3

4.13.2.SP2

4.13.2.SP1

4.13.2

4.13.1

4.12.2

4.12.1
make shop
Internet Shopping is our everything! We do not make and sell sites. We solve your problems! Online Shop starts with storefront and shopping cart. But this is only a small part of the features you need. Adaptive design, calculation of the cost of delivery, online payment, SMS, and email notifications. Integration with 1C and other exotic systems is our concern. We support our clients from the layout to the online store orders. We offer a full range of services relating to online stores.