The add-on will help you automate processes in your store, you will no longer have to track delivery statuses and change order statuses manually. Customize the add-on and free up your manager's time for more useful tasks.
Thanks to integration with the aggregator of delivery services gdeposylka.ru, the add-on receives up-to-date information about the order delivery status and if the order is delivered, it automatically switches the order shipment statuses. Also changes the status of the order itself if all shipments have been delivered!
The add-on integrates with delivery services:
Boxberry
SDEK
Russian Post.
API key is required for tracking.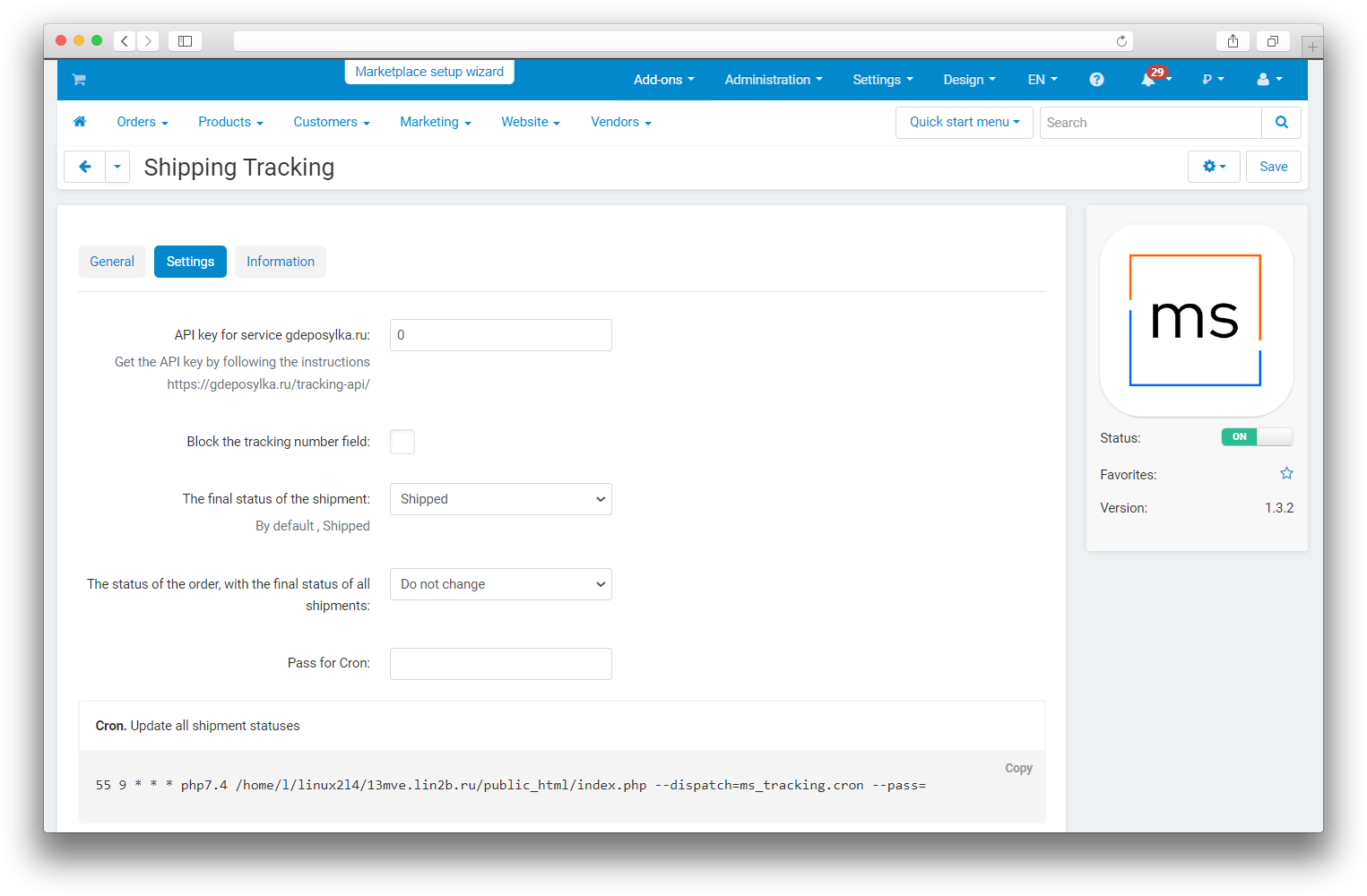 Add-on features:
Order tracking by number;
Ability to track an order both on the order page and on the shipment page;
Automatic change of shipment status if the order has been delivered;
Automatic change of order status if all shipments have been delivered;
Ability to block the field with tracking number on the site admin panel and seller admin panel page;
Automatic status update by Cron and when going to the orders page.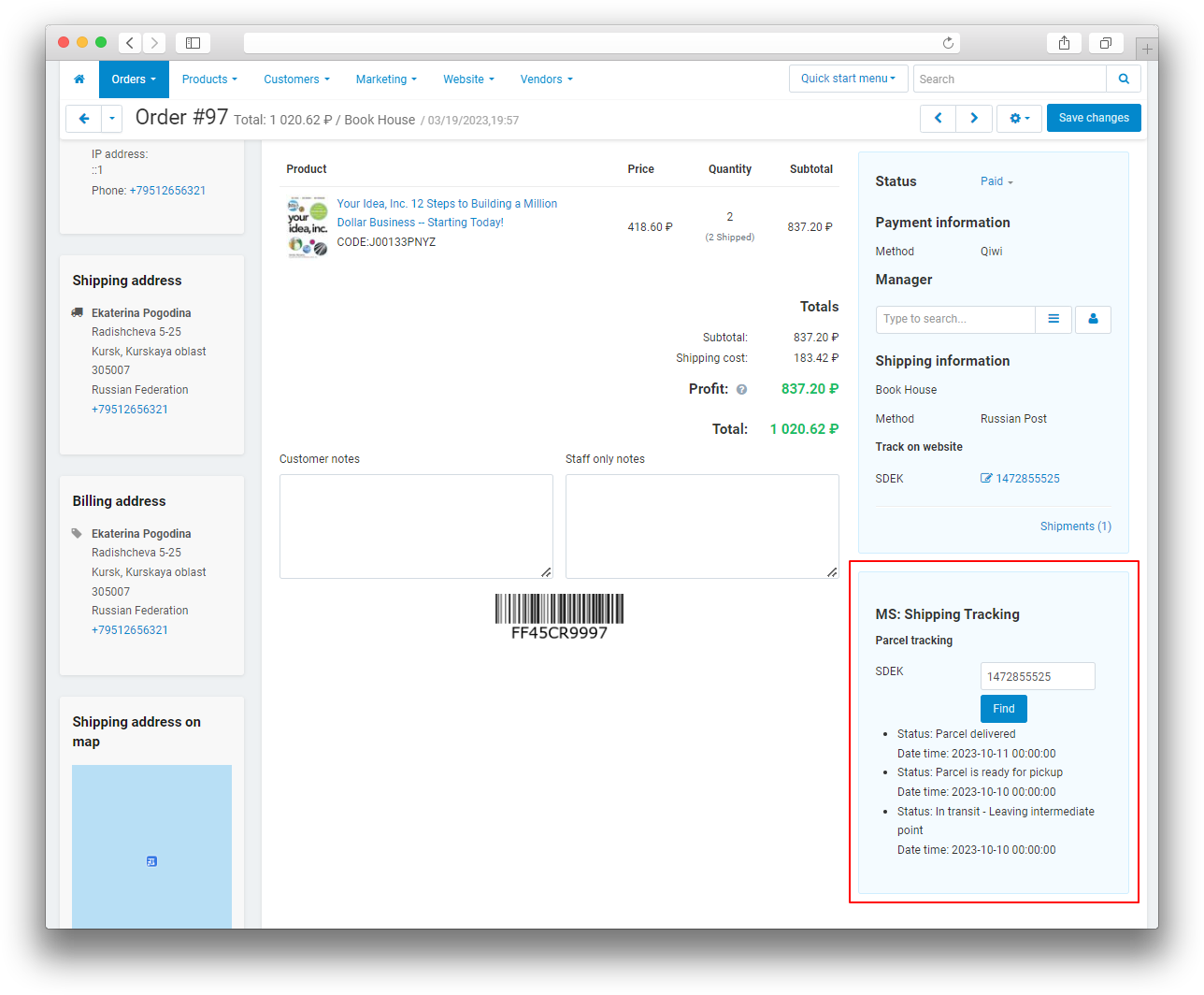 Payment type
One-time payment
Product
Store Builder

Multi-Vendor

Store Builder Ultimate

Multi-Vendor Ultimate

Multi-Vendor Plus
Compatible versions
4.17.1

4.16.2

4.16.1

4.15.2

4.15.1.SP4

4.15.1.SP3

4.15.1.SP2

4.15.1.SP1

4.15.1

4.14.3.SP1

4.14.3

4.14.2.SP1

4.14.2

4.14.1.SP1

4.14.1

4.13.3

4.13.2.SP2

4.13.2.SP1

4.13.2

4.13.1

4.12.2

4.12.1

4.11.5

4.11.4

4.11.3

4.11.2

4.11.1

4.10.4.SP1

4.10.4

4.10.3

4.10.2

4.10.1

4.1.5
make shop
With make shop, your online presence is not just a website, it's a comprehensive, scalable platform that helps your business thrive in the digital era. We are not just developers. We are your e-commerce partners, turning your visions into reality.
Today, make shop is a dynamic company specialising in advanced e-commerce solutions. We do not limit ourselves to creating online stores alone. We believe in expanding possibilities.