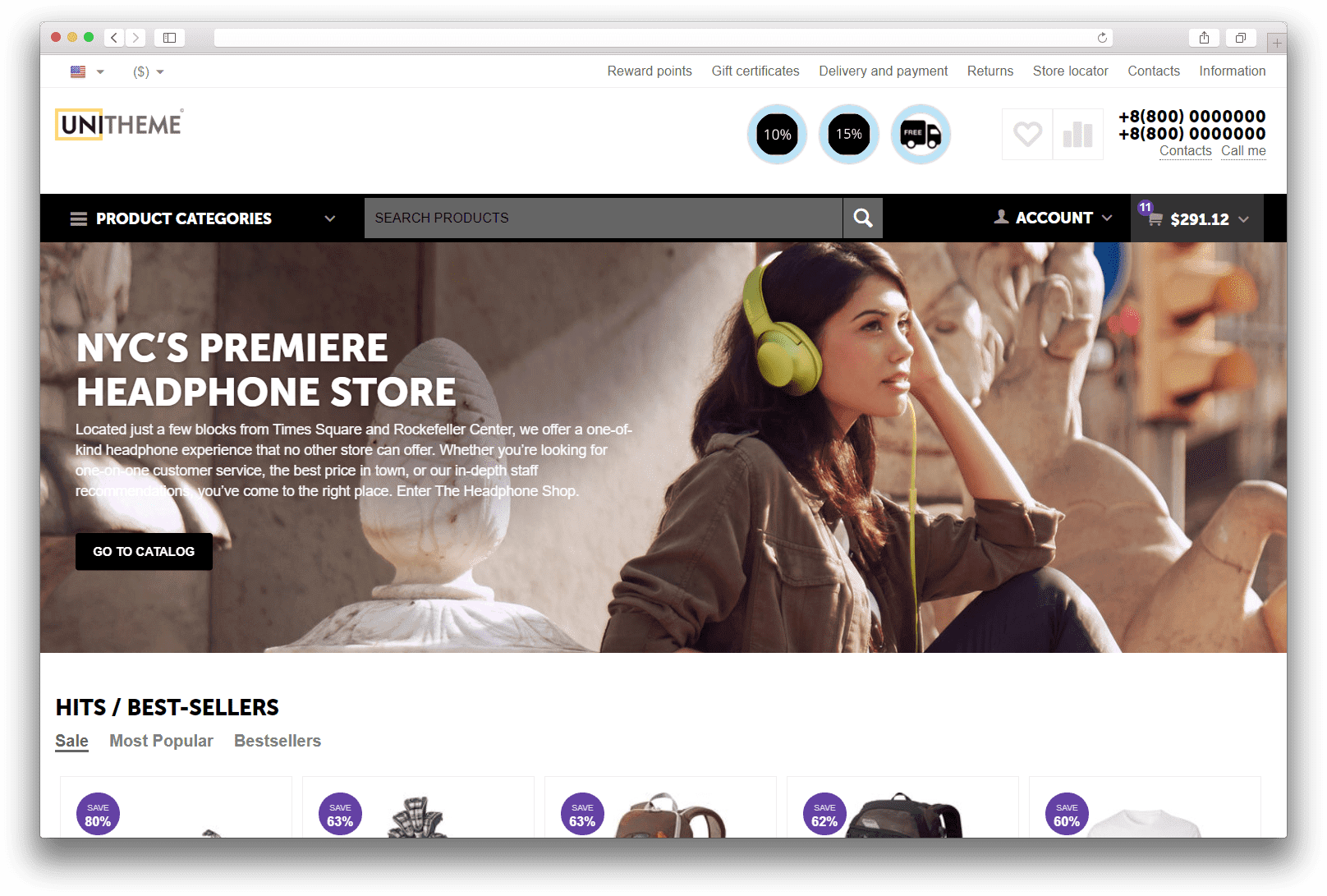 The add-on allows you to display information to the client, in the form of convenient icons and informational messages, about the current gifts and the amounts that must be reached to activate the gift. This way you can motivate a client to spend more money. Increasing the average check.
Why do I need the add-on
You want to show visitors to the site information about the gifts they can receive when they buy a product for a certain amount.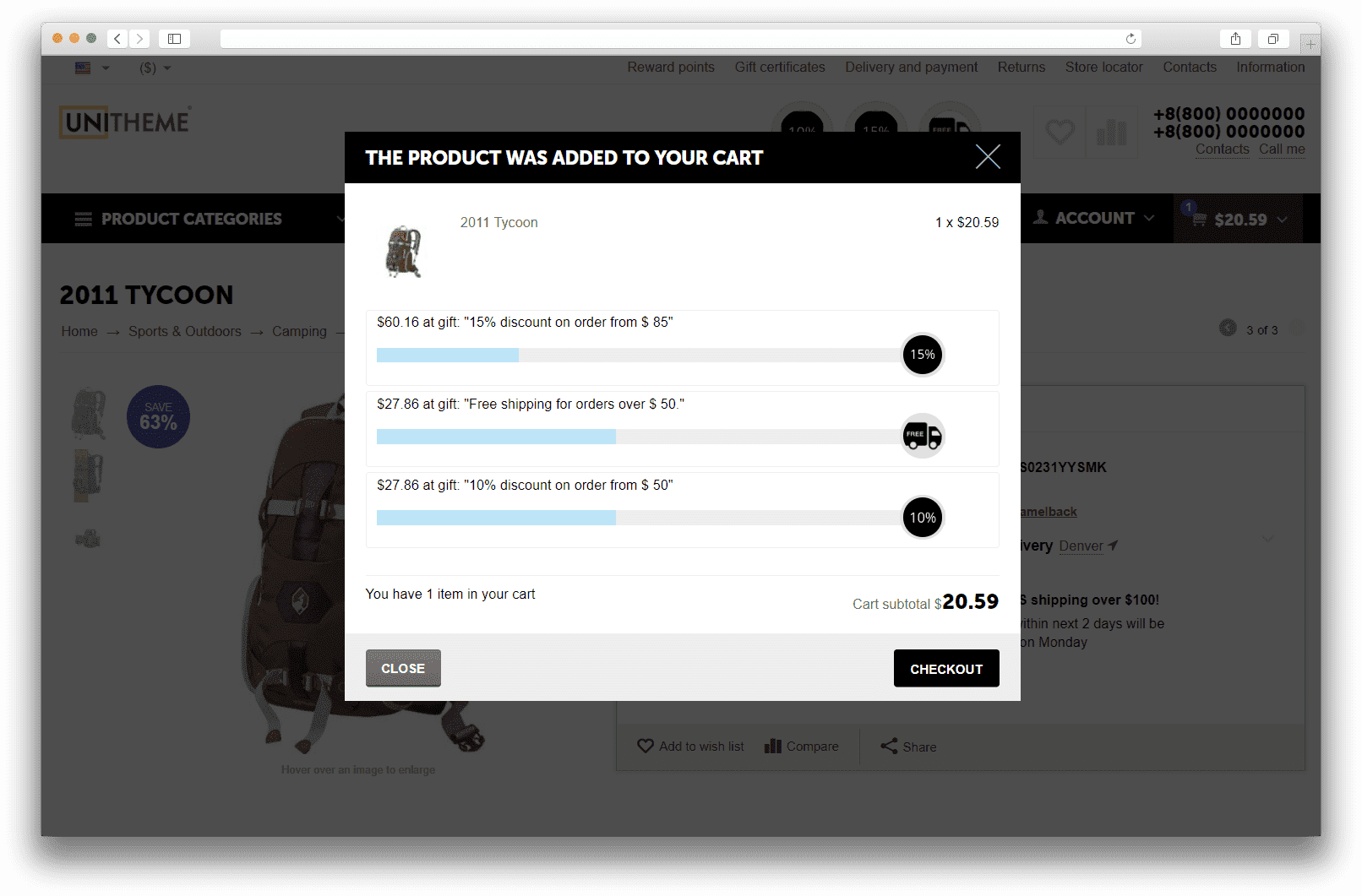 Add-on features:
Custom design, 5 different templates;
Display messages in any convenient place of the site, usually the top of the site;
Many options for displaying information about gifts;
Various scenarios for receiving a gift and types of gifts: from delivery to discounts on the total amount of the purchase;
The account balance of the amount to the gift is conducted in real time, motivating the customer to make additional purchases The ability to display a window with valid gifts when adding goods to the basket;
Detailed information about the gift and the amount when you hover on the icon.
Demo page with the add-on "A gift is waiting for you":
Payment type
One-time payment
Product
Store Builder

Multi-Vendor
make shop
With make shop, your online presence is not just a website, it's a comprehensive, scalable platform that helps your business thrive in the digital era. We are not just developers. We are your e-commerce partners, turning your visions into reality.
Today, make shop is a dynamic company specialising in advanced e-commerce solutions. We do not limit ourselves to creating online stores alone. We believe in expanding possibilities.