Module "Prohibiting the selection of a non-finite category for a vendor" for Multi-Vendor
The module prohibits sellers from placing products in intermediate categories. This obliges the seller to strictly observe the hierarchy of the category tree. This is the only way to guarantee that the buyer will be able to quickly and easily find the right product.
Description
Sellers independently distribute goods by categories of the marketplace. In some cases, due to inattention or negligence, the seller may put the goods in an intermediate category, which can make it much more difficult for the buyer to find the right product.
For example, a seller sells smartphones. The marketplace has categories of Electronics – Smartphones – Samsung and further by separate lines and models.
Ideally, the products should be sorted into final categories corresponding to specific brands. However, the seller can put all smartphones in the "Smartphones" category. When the buyer moves to the category with the desired model, he simply will not see any goods there and will go to another platform.
To avoid such situations, we have created a module "Prohibiting the selection of non-finite categories".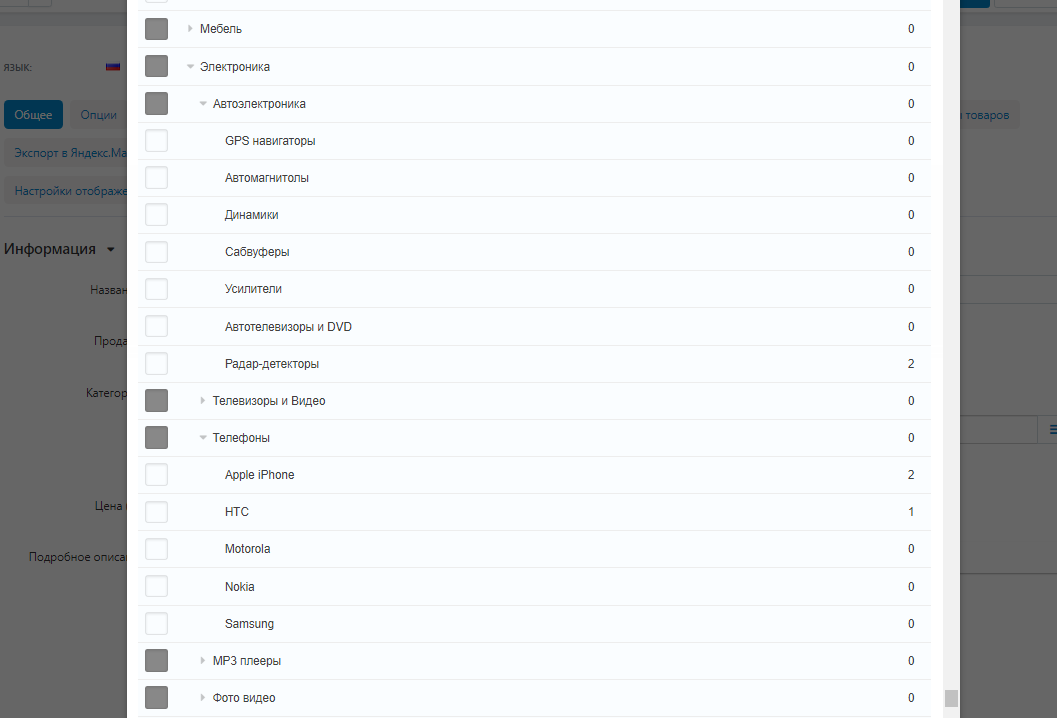 Functionality
The module prohibits sellers from placing goods in intermediate (not final) categories. The seller is forced to search for the final category in the selected branch and place the goods in it.
This organizes the category tree, helps buyers find the right products faster, and disciplines sellers. 
---
---
CONTACTS
Up-to-date information about changes in the module's functionality, as well as compatibility with other modules, is published in our Telegram channel and in the VKONTAKTE
Telegram t.me/maurisweb 
VKONTAKTEvk.com/maurisweb

---
You can submit a request to the support service, ask questions to the managers about the work or completion of the module via messengers, the groupVKONTAKTE and mail.

- WhatsApp +7-923-364-90-07
- Telegram  t.me/mauriswebru
- Telegram  +7-923-364-90-07

- VKONTAKTEvk.com/maurisweb

- E-mail: [email protected]
---
Detailed step-by-step instructions for the module can be found in the "Instructions" section

---
Payment type
One-time payment
Product
Store Builder

Multi-Vendor

Store Builder Ultimate

Multi-Vendor Ultimate

Multi-Vendor Plus
MAURISWEB
Our Maurisweb web studio is engaged in the development of automated online stores and marketplaces, as well as individual modules. We have been working since 2014, and during this time we have created more than 300 modules for the CS-Cart and CS-Cart Multi-Vendor platform. 
For you, we have developed packages of modules and services for the development of online stores and marketplaces in the all-inclusive format: MWP - DBS in 15 days, eCommerce DBS in 30 days and FBO, FBO+, DBS, FBS in 90 days.