The add-on is designed to improve the delivery process for customers. It adds a schedule of available delivery methods and allows customers to choose a convenient date to receive their order when making a purchase.
This add-on allows you to set a delivery schedule for each day of the week separately. For example, you can set the delivery time from 9 am to 5 pm from Monday to Friday, and set a different schedule on weekends.
In addition, the add-on allows you to set a delivery schedule for each hour. You can set the delivery time for a specific time of day, for example, only from 8 am to 10 pm. This can be useful if you do not want to deliver orders during the night or if you have time restrictions for delivery.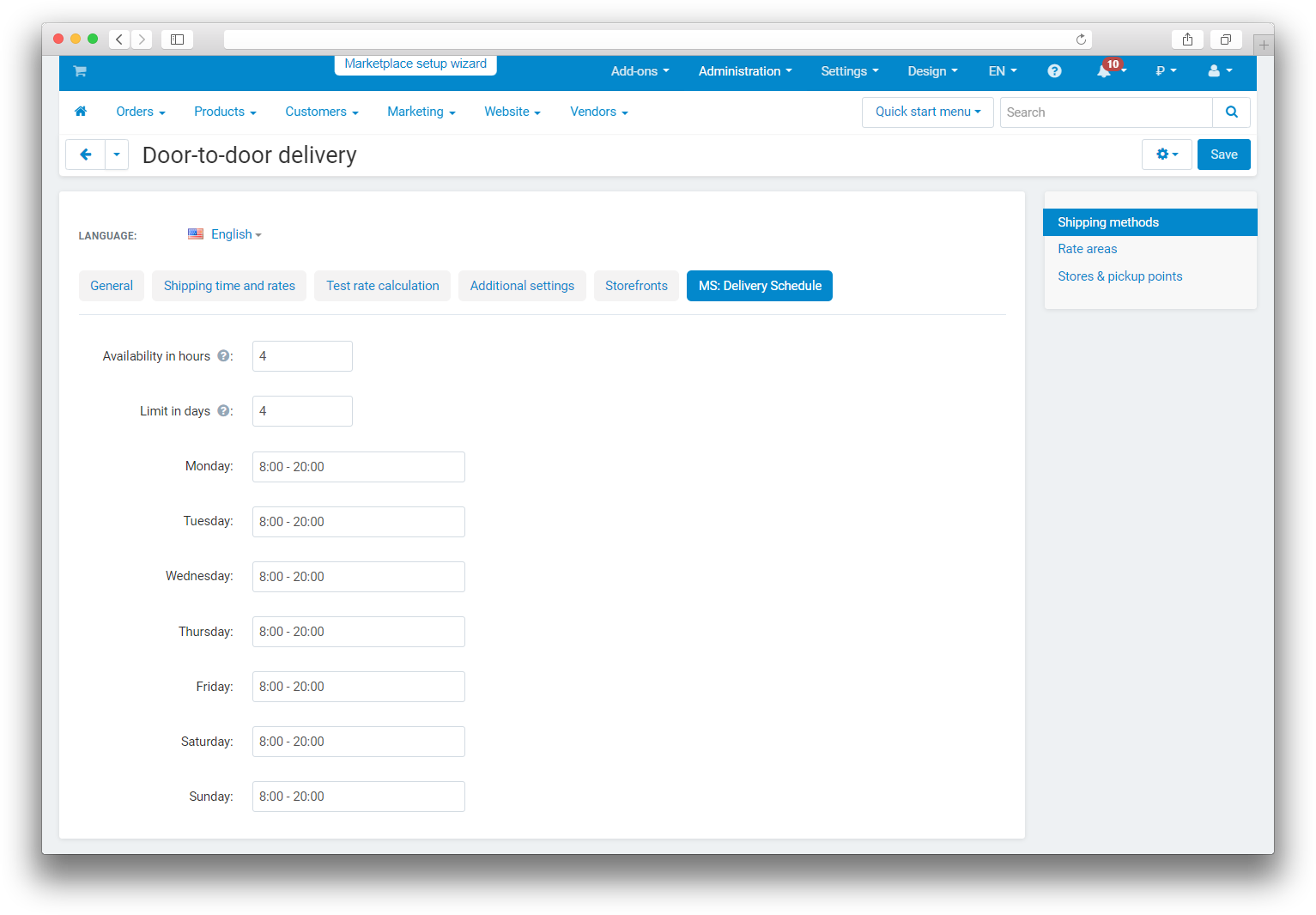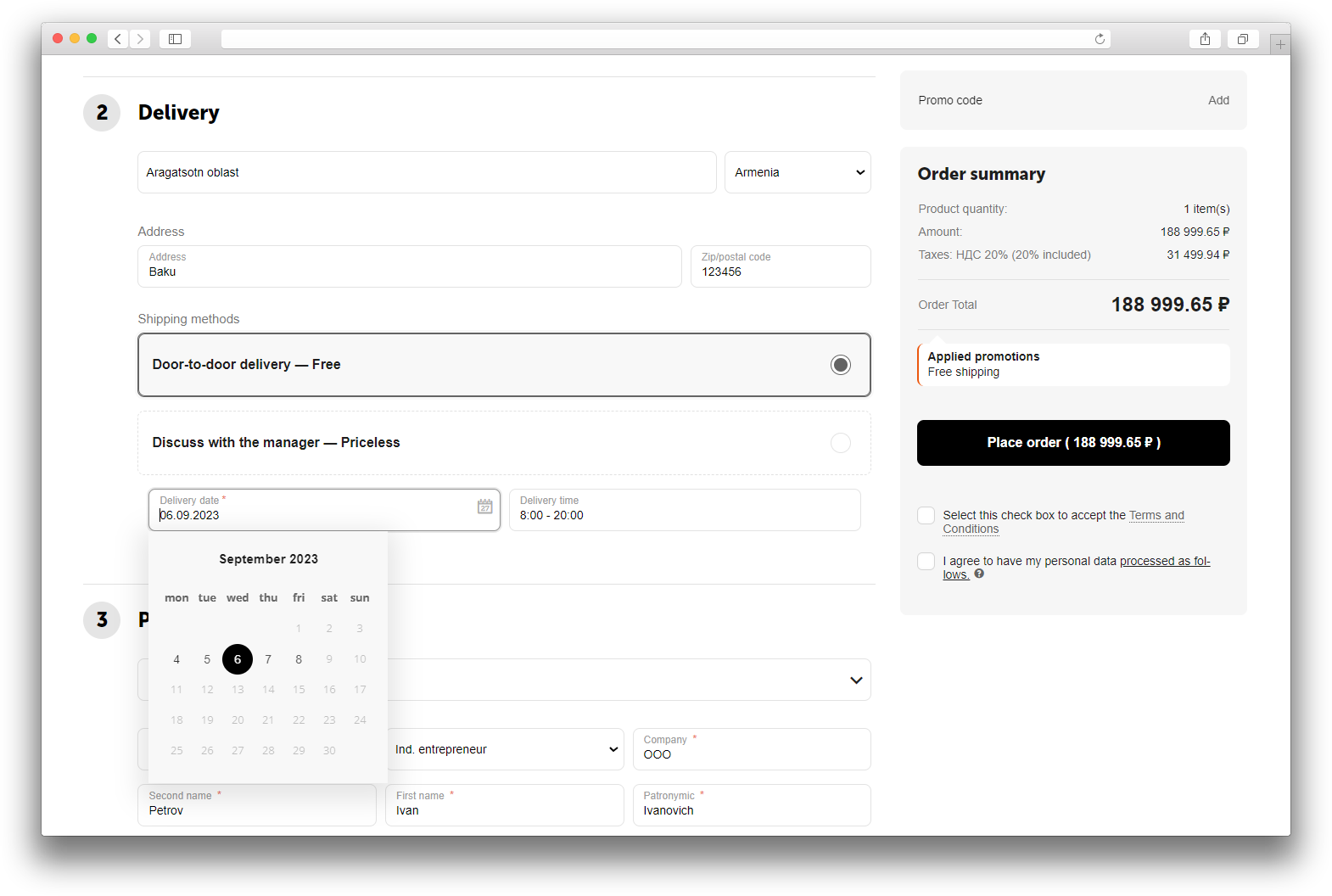 Add-on Features:

You can set a schedule for product delivery by days and hours;
Limit the maximum period for which delivery is carried out;
Limit the time when a user can order delivery on the day of delivery.
Payment type
One-time payment
Product
Store Builder

Multi-Vendor

Store Builder Ultimate

Multi-Vendor Ultimate

Multi-Vendor Plus
Compatible versions
4.16.2

4.16.1

4.15.2

4.15.1.SP4

4.15.1.SP3

4.15.1.SP2

4.15.1.SP1

4.15.1

4.14.3.SP1

4.14.3

4.14.2.SP1

4.14.2

4.14.1.SP1

4.14.1

4.13.3

4.13.2.SP2

4.13.2.SP1

4.13.2

4.13.1

4.12.2

4.12.1

4.11.5

4.11.4

4.11.3

4.11.2

4.11.1

4.10.4.SP1

4.10.4

4.10.3

4.10.2

4.10.1

4.1.5
make shop
With make shop, your online presence is not just a website, it's a comprehensive, scalable platform that helps your business thrive in the digital era. We are not just developers. We are your e-commerce partners, turning your visions into reality.
Today, make shop is a dynamic company specialising in advanced e-commerce solutions. We do not limit ourselves to creating online stores alone. We believe in expanding possibilities.