Everything an effective eCommerce marketer or store owner needs to attract new clients, turn visitors into customers, easily recover abandoned carts, reactivate and retain customers, and gain full control over online store growth.
A full suite of integrated marketing tools built for small and medium eCommerce.

REES46 enables CS-Cart merchants to:
Attract more visitors using our advertising platform with extremely precise targeting.
Turn your visitors into customers using personalized product recommendations and personalized search.
Recover abandoned checkouts using triggered emails, web push notifications and remarketing.
Induce purchases through digest emails and push notifications with individual selections of recommended products.
Get feedback to measure and improve customer satisfaction. Automatically.
Setup once and manage all the necessary tools with one click and focus on things that matter for your store growth.

REES46 Features

Personalized Product recommendations
Triggered emails
Marketing emails
Triggered web push notifications and digests
Special offer subscription form
Feedback getting form
Search personalization
Customer analytics
Advertising analytics
Abandoned cart remarketing
Advanced customer segmentation

Personalized Product Recommendations adapted for different Niches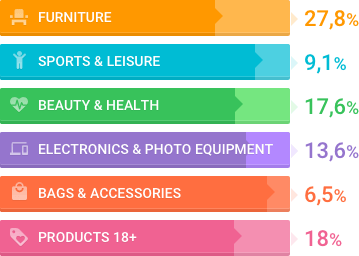 Fastest and precise product recommendations that take account of all the features of the selling products in different categories. Categories include but not limited to: apparel, cosmetics, baby& children products, pet products, consumer electronics, construction & repair, food & drinks, healthcare.

Personalized Product Recommendation Blocks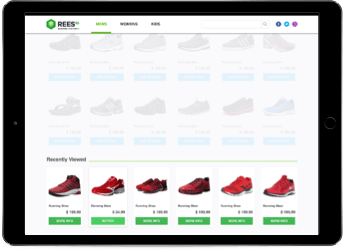 Popular products
Popular in category
You may also like these
Trending products
People who looked for this item also bought
Similar products
Complimentary products
People who bought this item also bought
You recently viewed
Trigger Emails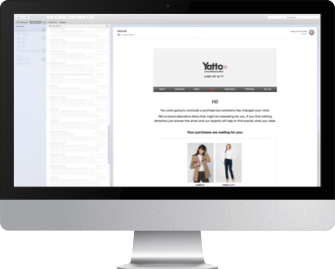 10 most effective trigger emails:

Abandoned cart with CTR 26%;
Abandoned cart follow-up reminder with CTR 18%;
Looked through but haven't bought with CTR 18%;
Thank you letter (recent purchase) with CTR 12%;
Abandoned category with CTR 14%;
Abandoned search with CTR 13%;
Back in stock with CTR 28%;
Price drop with CTR 36%;
Monthly inactivity with CTR 16%;
Regular purchase reminder with CTR 38%.
Newsletters with personalized product recommendations blocks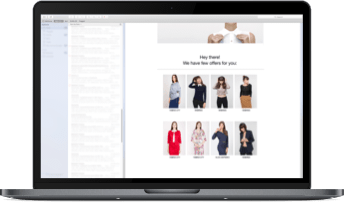 Use REES46 to carry out digest email campaigns and include a personalized selection of products in every email. CTR is 18%.

Subscription Form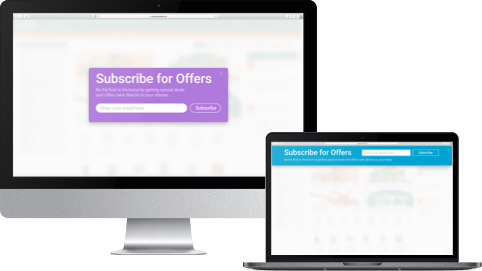 Get your customers contact details to send triggered and digest emails. More than 10% of visitors are interested in personal offers and leave their emails.

Search Personalization





Using REES46 you can easily:

Personalize the autocomplete tool, putting best offers higher in the list
Personalize search results
Personalize "no result" page
Trigger Web Push Notifications





Use REES46 to win your customers back. Enable 5 trigger web push notifications scenarios with just a few clicks:

Abandoned cart;
Abandoned cart follow-up reminder;
Monthly inactivity;
Regular purchase reminder;
Back in stock;
Price drop.
Instant Web Push Notifications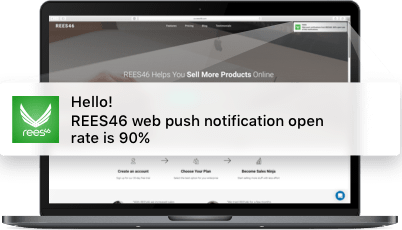 Send special offers and flash sales notifications to your customers. With the CTR 90%.

Abandoned Cart Remarketing


Return abandoning customers via display ads in numerous affiliate networks. No clicks or views are counted - only completed paid orders.

Manage Reputation and Reviews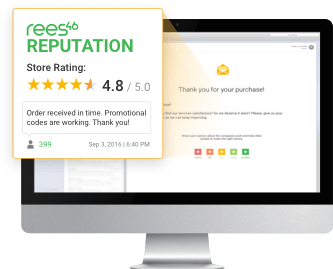 It's essential to prevent spreading of negative feedback about your products and services. Use REES46 to get customer feedback. Solve problems with dissatisfied customers before the negative reviews become publicly accessible. The feedback form is integrated into "Thank You for the Purchase" emails (trigger scenario "Thank You Letter").

Interface Languages
Documentation is available here

Compatible versions
4.12.2

4.12.1

4.11.5

4.11.4

4.11.3

4.11.2

4.11.1

4.10.4.SP1

4.10.4

4.10.3

4.10.2

4.10.1
REES46 Inc
REES46 eCommerce marketing and sales automation platform. Set up REES46 once and use all the marketing services without developers' support. Get the necessary tools with just 1 click.REES46 features