The add-on provides clarity for customers when choosing the delivery method "Discuss with manager", which does not imply a delivery cost and is displayed with the label "Free".
To solve this issue, the "Discuss with Manager - priceless" add-on was developed. The add-on allows you to change the language variable at your discretion.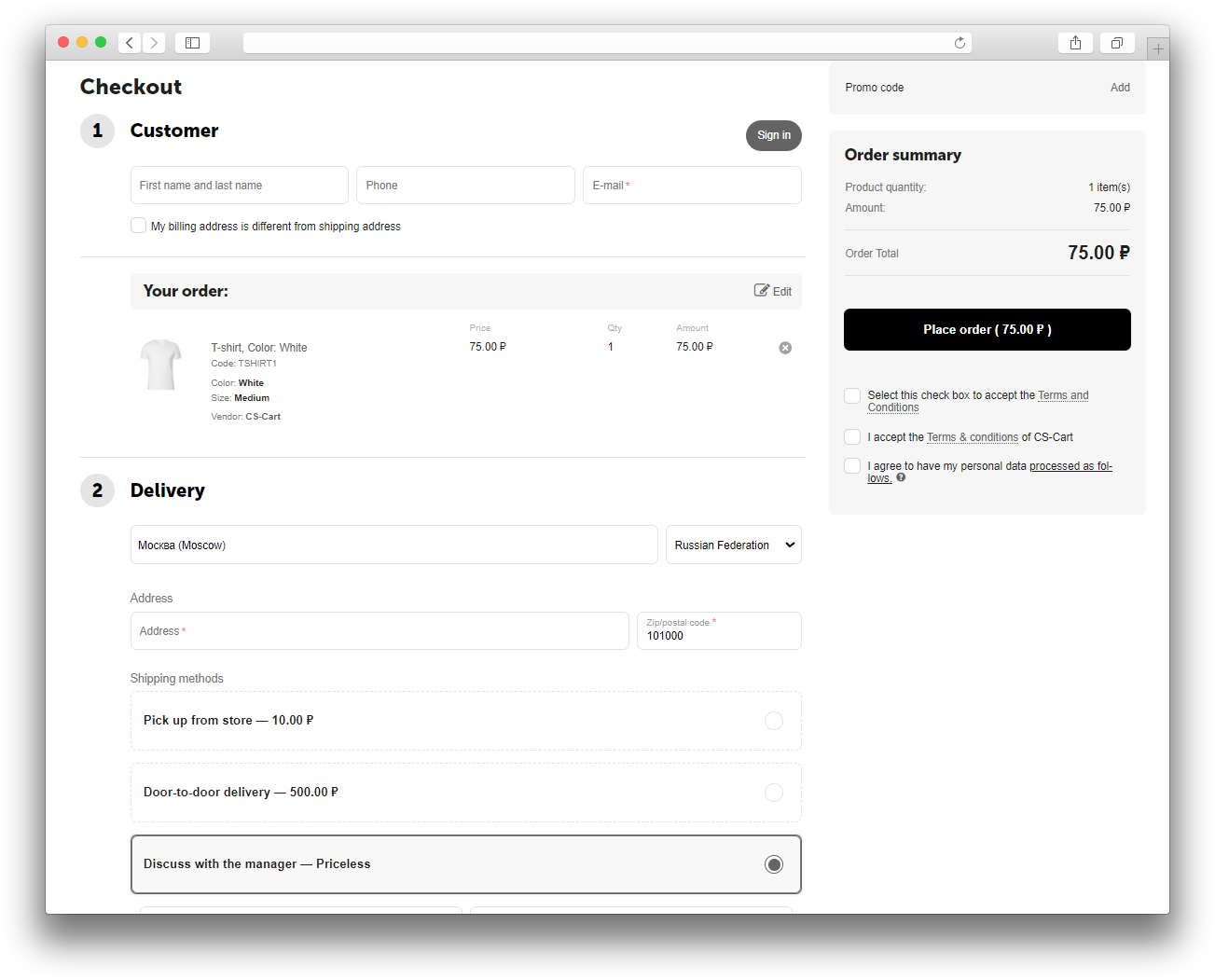 Add-on Features
Allows you to change the language variable in the delivery methods;
Created for the convenience of users on the site.
Payment type
One-time payment
Product
Store Builder

Multi-Vendor

Store Builder Ultimate

Multi-Vendor Ultimate

Multi-Vendor Plus
Compatible versions
4.16.2

4.16.1

4.15.2

4.15.1.SP4

4.15.1.SP3

4.15.1.SP2

4.15.1.SP1

4.15.1

4.14.3.SP1

4.14.3

4.14.2.SP1

4.14.2

4.14.1.SP1

4.14.1

4.13.3

4.13.2.SP2

4.13.2.SP1

4.13.2

4.13.1

4.12.2

4.12.1

4.11.5

4.11.4

4.11.3

4.11.2

4.11.1

4.10.4.SP1

4.10.4

4.10.3

4.10.2

4.10.1

4.1.5
make shop
With make shop, your online presence is not just a website, it's a comprehensive, scalable platform that helps your business thrive in the digital era. We are not just developers. We are your e-commerce partners, turning your visions into reality.
Today, make shop is a dynamic company specialising in advanced e-commerce solutions. We do not limit ourselves to creating online stores alone. We believe in expanding possibilities.